32″ BenQ EX3203R
The 32″ BenQ EX3203R LCD monitor is provided with a VA panel type. When it comes to the performance/price ratio, VA is poised as a compromise between the advanced IPS type and the budget TN. Unlike TN displays, these panels have richer black tones and improved contrast.
32″ BenQ EX3203R Display Parameters
The BenQ LCD monitor has a 32″ screen size with a 2560 × 1440px resolution. Getting a 32″ display makes sense if you don't want to or simply can't use two monitors , but still need lots of monitor real estate. Programmers and other people who work with lots of data would do well to buy a large monitor. The overall comfort is also influenced by the monitor's 16:9 aspect ratio. The monitor thus belongs among the widescreen monitors with a noticeably greater width than height, which are great for watching modern TV shows or multimedia in general. Another neat feature of this model is a blue light filter. The filter is there to make sure that you'll have no trouble falling asleep right after hours of working on your PC. This blue light delays the release of melatonin (a hormone that regulates our sleeping cycle).
If you want sharp and clear rendering of dynamic scenes, response time is pivotal. Its exact definition differs depending on the manufacturer, but the general rule is that it's the time needed to recolour the pixel. Tournament-level players often demand a response time of only 3ms, for example. The 32″ BenQ EX3203R has a listed response time of 4ms. You should also consider the refresh rate, which indicates the number of times the image on the screen can be refreshed per second. The LCD monitor flickers with a refresh rate of 144Hz, which is better for your eyes and reduces eye fatigue.
32″ BenQ EX3203R Monitor Key Features
16:9 aspect ratio is great for watching movies

Short 4ms response time makes the display perfectly suited for playing video games

FreeSync function for AMD graphics cards to eliminate screen tearing in games
The monitor features a blue light filter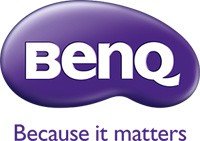 This Taiwanese corporation has offices around the world and is well-known for its consumer electronics. It has further offerings in communication and computing technology, and thanks to several strategic acquisitions, has been able to enter new markets and gain prominence. It is also a major sponsor of e-sports competitions, which has brought it to prominence among younger consumers. Millions of satisfied customers around the globe can attest to BenQ's matchless quality and innovation.